Description
Packs are perfect for pain relief due to arthritis, back pain, muscle  strains and spasms.
Packs are constructed of 100 % Cotton Fabric containing natural hydrocolloid filling.
They provide 30 minutes deep moist heat.
Blue and white color coded threads for easy rotation in busy clinics.
Various sizes available for whole  body. (Special sizes can be  accepted according to the quantity)
One year warranty.
Models Hot Packs                           Dimensions
STS (Standard size) (1)                  25*30 cm
CVS (Cervical Size) (2)                   61 cm
OVS (Oversize) (3)                          38*61 cm
SPSB (Spinal Size, Big) (4)             25*61 cm
SPSS (Spinal Size, Small) (5)         25*45 cm
HFS (Half Size) (6)                          13*30 cm
KSS (Knee Shoulder Size) (7)       25*50 cm
MED-SİS ALL-TERRY COVERS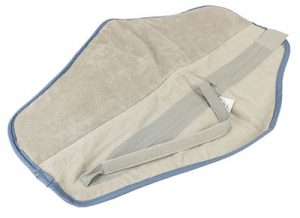 They are designed to fit all hot packs
Provide patients comfort and safety
All covers have Velcro bands.
Washable and reusable several times.
Standard, Cervical and Oversize available.
One year warranty.